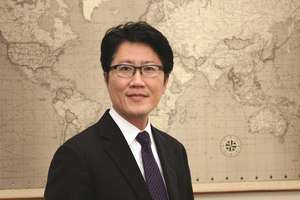 Recently, the importance of environmental, social, and corporate governance (ESG) has been recognized by various sectors. Traditionally, ESG has been used as a measurement to provide investors with information about the firm's financial health conditions. However, ESG should now be considered as essential pillars, guidelines, and strategic goals for the firms in setting specific missions and objectives to share their benefits with the community, protect the environment, and create a positive working environment.
Consortium for Global Sustainability (CGS) connects multiple hospitality, tourism, and service industry stakeholders to answer any ESG related questions. Specifically, as sustainability is the must concept that everyone should consider for strategic opportunities, CGS is formed to share knowledge, provide guidance, and offer solutions. Along with the pursuit of UN's 17 sustainable development goals, CGS strives to provide educational services to various community and to address industry and government needs via research projects, seminars, conferences, and consulting. 
The members of CGS represent various countries and regions who are experts in their areas, including but not limited to the following:
Direct ESG issues, specifically

Environmental issues
(e.g., climate change, plastic waste, food waste, water shortage)
Social Issues (e.g., diversity and inclusion, racial equality, accessibility, hunger)
Corporate governance issues (e.g., management structure, board characteristics, employee wellbeing)
Indirect ESG Issues with 

Hospitality and tourism marketing
(e.g., social media, consumer behavior, branding, customer satisfaction, brand loyalty)
Hospitality and tourism operations
(e.g., lodging, food & beverage, casino)
Hospitality and tourism financial asset management
(e.g., development, crowdfunding) 
Revenue management (e.g., hotel, restaurant, airline)
Data analytics and innovations (e.g., big data and business analytics, blockchain, machine learning, digital transformation) 
Strategic management (e.g., franchising, diversification, internationalization, top management team)
Organizational behaviors and leadership
Tourism policy
Sustainable Development of Tourism
Destination Social Responsibility
I sincerely appreciate members, partners, and sponsors' sensitivity to ESG issues and their commitment to caring for people, the community, and the planet.
Ki-Joon Back, Ph.D. – Founder of CGS